---
Welcome to the home of paranormal romance and dark fantasy author Juli D. Revezzo. Here you'll find news of my latest fiction endeavors, my Upper YA/New Adult fantasy romance novel Changeling's Crown as well as further releases in the fantasy/historical-flavored romance Celtic Stewards Chronicles series (featuring the Tuatha dé Danann) and the Welsh-mythological tinged paranormal series, the Antique Magic series, and other works of literary fancy, tidbits about my works). I hope you enjoy your visit, and if you like, please subscribe to my blog or to my mailing list for further infrequent updates on the schedule of releases, and even maybe some goodies. :)

Latest Release circa September 13:
Bicycle Requiem (horror/supernatural zombie novelette)

~"Spooky and occasionally gruesome zombie tale!"--Author Suzanne G. Rogers

Available at Amazon and other venues via Smashwords.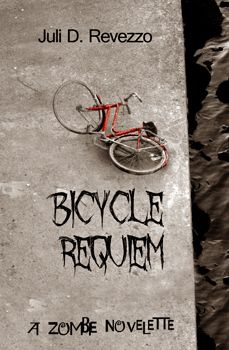 About Me

Connect with me.

Regarding my paranormal fantasy series, Antique Magic

Regarding my fantasy romance series Celtic Stewards Chronicles

About Druid Warrior's Heart

Resumé

News



My blog




Extras:
Contest Disclaimers

Copyright Statement

Indie author Resources



Free fiction/fiction for charity:
Crossed Genres: Stories For Haiti
My contribution:
Captain's Merciful Death
If you enjoy this story, please consider clicking the Crossed Genre link on this page and donating a little something to the relief effort. Thanks!
New. War Hero
This is a new "flash" short story I wrote, and posted in honor of Memorial Day.
(FYI the home link there will take you to the home page of my writing blog. If you want to come back here, please use your back button.)



More to come



All other contents on this site are copyright to the webmistress 2000-2020.